ES-Jonne: Pärisee Pörisee, spurdospärdö
Yleisin Saunan käyttäjä, voidaan myös luokitella käyttäjäryhmäksi alkeellisen esikoulukäytöksen takia.

LeetMiksu: "Teretulemast kongregateen, missä kultaomenat pyörittävät maailmaa"
Sauna is currently owned by Mikzku. The room uses Finnish as the main language. If you find yourself over here, you might not understand what the others are saying. This room was previously named as "Helsinki". Helsinki is also the capital of Finland.
How you should behave
Edit
Read this if you speak English or read this one if you speak Finnish.
The moderators don't count.
noogai777
HitmanHanska
Edit
"suzukipv92:i drug"
"HitmanHanska:hei uncle dolans, tries these drug"
"SaunaTonttu:RAHHHHHHHHHH"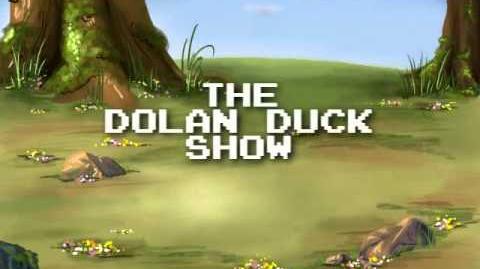 ---
"HitmanHanska:saat imeä mun gyrbää ilmasex :)"
"SaunaTonttu:Kiitti Hitman."
"Motto: i drug"
HitmanHanskadrugs
"Zilveri: mode, pleiboi peeloilee tääl ja vittuilee kaikille
            Potshotlynxlynx: Kuinka tää ei taas yllätä mua? Pleiboi, riittää."

"mipe: ei pleiboita kannata muteta  
            mipe: se on tämän channelin official trolli"

pleiboi is quite famous in Sauna (In a positive way. He'sbeenubbed the "official troll" of the room. Don't be surprised if he sends private messages and harasses you. It's normal!
"Mitä pelais(What to play?)
"What is good ragdoll game?"
Facts of Herra0
Herra0 is in Kongregate almost every day! He likes ragdoll games so much! He likes 1337 speak, but doesn't use it so much(Because Mikzku doesn't let him speak it). He has a cookie! He speaks Finnish and Russian. Herra0 loves pleiboi. Herra0 really likes kids And FPS games. And of course sandbox games(If you know what I mean.)! Sniper games are herra0's favorite games too! And of course, stickman games.
To all you newf*gs: Please get out of Sauna and go to Eläintarha. -Herra0
P.S THIS IS FUKEN OLD DESCRIPTION, -herra0 17.2.2010
FossieThePee
Edit
FossieThePoo usually visits Kongregate every day. He's a very helpful friend. Fossie is a hardcore fan of Valve. He's in Steam very often and owns every single game made by Valve! He also scripts weapons for Garry's Mod (a Half-Life 2 sandbox mod) with his friends.
1. - Migho: I'm hungry!
            2. - Someone talks about food/anything you can('t) put in your mouth...
            3. - Migho: *mums mums*
            4. - Back to 1.

"Aina ei voi olla tulematta syödyksi. Ei edes joka kerta."

Migho just eats everything. Have you ever been interested where are your socks? Or.. never mind.
Migho has eaten:
Plankton, cookiez (he threw up and ate those again), chips, pie, head, brains, exam, baking powder, "bittipitsaa"
antti5001
Edit
A weird guy that does weird stuff. Plays Remnants of Skystone most of the time and is chats in Sauna or the "new" Finnish chatroom Eläintarha.
He's a Finn. He plays Guild Wars and mostly chats on Feed the Ducks. 'Nuff said.
[21:57:28] Magic Pig: put on your kuulfake